Top-Notch Flooring
Services You Can Rely On
The Traingle's Best Flooring Company!
Free Estimates
For a free estimate from our flooring professionals, you can visit our showroom in Apex or we'll bring the showroom to you. Call 919-363-0975 for to schedule your estimate today!
Installations
Our professionals have the right equipment & expertise to complete any project from hardwood, vinyl, carpet and other flooring types to designer wall tile. Fully licensed and insured, we offer a full one year guarantee on our workmanship.
Custom Design Services
With the newest trends available in so many materials, sizes, finishes, textures, & colors; choosing the right flooring can be overwhelming- Designer Floor Fashions offers product selection assistance and pattern layout & design services to all of our valued clients.
Sales
Authorized dealers of the brands you trust- Shop & Save Now! Let us help you choose your flooring from our selection of carpet, area rugs and stair runners, hardwood, laminate linoleum, vinyl, tile, stone, cork, bamboo and more!!!
Refinishing
Something Old? Something New? -Our accomplished and professional installation team can create a custom stain to match your existing floors or furniture, install custom borders, inlays and patterns, or provide you with beautiful a new finish.
Repairs
Even the most durable flooring is subject to damage from nature or abuse from kids & pets. When replacing the entire floor isn't an option, let us assess the damage. We can offer tips and advice on repair services that can save you time and money.
Area Rugs
Our quality carpets can be cut to your size specifications and bound for a custom stair runner or area rug tailored to your space, or choose a size and color from our quick ship "custom" rug program.
Demolition
No need to break your back or waste time with countless trips to the dump! Let us take care of the dirty work! Designer Floor Fashions can provide a labor force to help you with the removal and disposal of your existing flooring.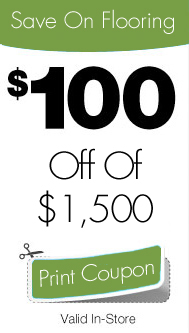 For our 30 years we've been the hardest working, most affordable flooring company in Triangle Area.